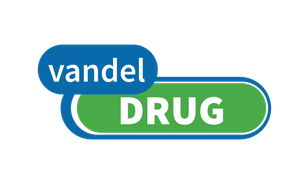 Our Location
2041 Main St

Torrington, WY 82240
We're Open
Monday - Friday: 8:30a.m.-6p.m.
Saturday: 8:30a.m.-2:00p.m.
Sunday: Closed
Contact Us
Phone: 307-532-2214
Fax: 307-532-7136
Text:307-218-3697

Medication Adherence
Durable Medical Equipment
Long Term Care Services
Compounding
Dispill Multi-Dose Packaging
Multi-Dose Packaging
Medication Synchronization Ashley McDonnell - Pharmacy Manager
Ashley McDonnell has been pharmacy manager at Vandel Drug since 2012. She was born and raised in Torrington, and her father was also a pharmacist, which makes Vandel Drug the perfect fit.
Russ Richards - Store Manager
Russ Richards is the store manager at Vandel Drug and brings his knowledge, friendliness, and dedication to wonderful customer service to the local Torrington community.